BMW Map Update Using Online Tools
Do you want to complete the BMW map update with the latest updates? If you do, pay attention to this post to learn how to complete the BMW map update process! Once upon a time, all that was for basic maintenance on a car was occasional tire replacements and routine oil changes. There's more to it, though, if you want to maintain a contemporary BMW with an iDrive operating at its peak.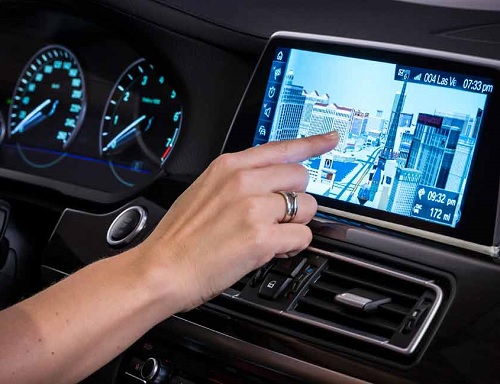 Maintaining your BMW's iDrive should be a frequent effort. The effort is just like maintaining any other aspect of your car. No meter it's updating your iDrive software or downloading BMW maps to the factory navigation system. BMW advises that you update the maps in your navigation system at least once a year. You can do it preferably twice a year.
Just go to your iDrive navigation view. Then access the settings menu. Finally, scroll down to the Navigation system version to check the map version in your BMW. The region, version, and year of your current map are well. It's time to update if it's older than a year.
Reasons To Update Your Navigation Maps For 2022/23
The fact that roadways are always changing is one of the causes. Old roads are being demolished or relocated, new roads are being constructed, and two-way roadways are being converted to one-way streets. Up to 40% of the road network can change from one year to the next in some places.
We have solutions for car radio code retrieval too! Check if you have similar problems!
The very last item you want your BMW GPS map to do is direct you down a road that hasn't been around for five years or allows you to spend an hour navigating a new town when there's a brand-new bypass that might reduce the length of your trip in half. Every year, the BMW iDrive map update adds thousands of miles of additional roads, thus updating your maps will greatly improve the performance of your navigation system.
Nevertheless, BMW is also making a lot of effort to enhance its map data. The map update for the BMW navigation system can have errors in earlier versions. This is the case, even Google Maps contains a few streets that should exist but are just empty fields. However, with each new map update, more errors will be fixed.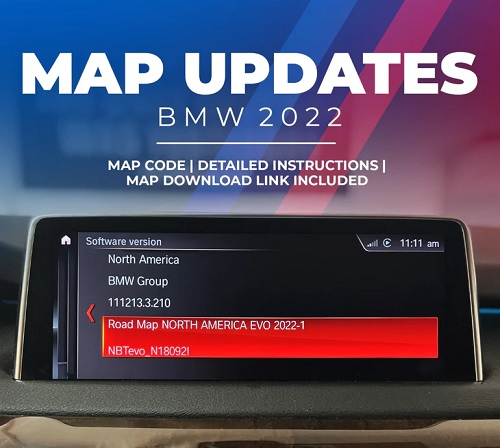 Additionally, a sizable number of attractions, restaurants, and petrol stations are constantly being added to the BMW road map. Having the most recent maps on your iDrive will make it simpler to use the interactive map to find out what options you have nearby if you're in an unknown location and want to stop off for a bite to eat.
BMW Map Update Files
BMW suggests conducting a map update every six months, or at the very least once a year, and typically releases up to three new versions of its products each year. The head unit and the nation have a significant impact on how frequently new releases occur. For instance, more recent drives like the NBT Evo ID5/ID6 can receive two or three updates a year, whereas ENTRYNAV may have to wait up to a year for a new BMW navigation update. Even the more recent navigation systems might have to wait in some areas where new map updates aren't even issued annually.
The BMW map update page on our website allows you to quickly check the most recent update for your vehicle by entering your VIN. You will then be presented with a list of regions that are compatible with your iDrive, along with years and numbers that indicate the quarter in which the update was made available.

How can you check the version of your BMW map? Scroll down to the Navigation system version in your iDrive navigation view's settings menu. Your current map's region, version, and year will be displayed. Update it if it's been more than a year since it was written.
You have the option of buying a one-time upgrade from BimmerTech or choosing extended coverage with two to three further updates. If you choose the latter, you can ask BMW for a new map once a year or every three to six months if one is available (in some regions BMW releases the update just once a year). BMW map updates are NOT delivered automatically as a result of this flexibility. You must get in touch with us and provide your order number and VIN, and we will handle it.
BMW Maps That Include Speed Limit Data
Get the most recent speed limit information, which can be shown in your instrument cluster or HUD, by keeping your maps up to current (if your vehicle is equipped with it). You could believe that only more recent and expensive BMW cars come with speed camera maps.
However, if your BMW has a navigation system but no specific cameras, you might be able to install a BimmerTech Speed Limit Info Retrofit. It requires an hour to install and a BimmerTech technician's remote BMW coding session. The update eliminates the need for pricey cameras by displaying the top speed allowed on each stretch of road. This is possible using the most recent map data. This product is only supported in regions where BMW's maps offer information on speed limits because all of the information is derived from navigation data. To find out if your automobile is compatible, enter your VIN on the website.
The BMW Interactive Map
Using the interactive map provided by BMW is simple thanks to the points of interest. The interactive map allows you to point to a location and instantly identify nearby points of interest rather than having to enter the precise address of your destination. It's perfect if you can't quite place that eatery or if you're looking for a place to stop in an unfamiliar neighborhood.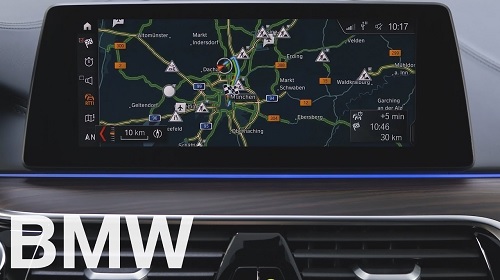 Just use the crosshairs icon on the menu to enter interactive mode while the navigation screen is open. The on-screen target can then be moved to the desired location using the iDrive controller. You can view a list of nearby points of interest and choose any of them as your destination by pressing the iDrive controller. The likelihood that you'll locate the locations you're looking for will increase if you upgrade to the most recent BMW GPS map update because so many additional points of interest are with each new map version.
How To Complete BMW Map Update
Map data was saved on a DVD in earlier iterations of iDrive, which could be exchanged for an update. The most recent BMWs, however, save the map data on an internal hard drive, which can be with update either manually by downloading the data to the iDrive using a manual map update download from BMW, or (in some vehicles) automatically by BMW over-the-air.
When your navigation system needs to be manualthe with the latest update, there is no special software or programming from BMW. The map information is on a USB stick that you may insert into your BMW's armrest or glove compartment (in older models with the CIC iDrive system) (in newer vehicles). When a new map becomes available for installation on the iDrive, the system will immediately detect it. To start the installation, your iDrive controller will ask you to provide a BMW FSC activation code. You won't need to use any BMW iDrive coding software because everything is over the USB connector.
You'll be all set to go after the procedure is complete. How long does it take to upload the BMW map update? Once more, it depends on your head unit and the most recent BMW navigation update download you performed. It will take longer if your map version is more dated.
For BMWs equipped with the ENAVEVO, CIC, NBT, NBT Evo, and other head units, BimmerTech provides navigation map upgrades. Available for vehicles running the Premium, Motion, Next, Move, or other navigation systems, in North America, Europe, Australia/New Zealand, and other territories.
Discover BMW Map Version
It's simple to check your car's map version if you're unsure:
Open the map view of your iDrive.
On your iDrive controller, press "Option."
Navigate to the navigation settings screen on your iDrive.
Select "Position and version." 4.
Fill out "Version information."
The map's region, version, and year will be visible.
The same version of the map update is always important! So Premium maps require Premium updates, Way maps require Way updates, etc. To maintain the same coverage in your nation, you should generally select the same region as before.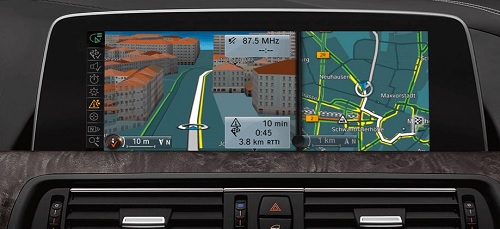 Be aware that you can simply get a fresh map update. You can achieve this if you want to visit another area while continuing to plan your trips through iDrive. For Europe, North America, the Middle East, Singapore, Malaysia, South America, Australia, and New Zealand. However, the process is significantly more complicated and expensive in parts of East Asia (Japan, China, Hong Kong, etc.).
Along with the map update, NBT Evo head units also need an additional conversion file.
Changing BMW Map Regions
Imagine you get a BMW from a different nation, and your maps were with configuration for the area. What can you change about them to fit the environment where you live? We can remotely reprogram your device to change the region of your map. It's always a good idea to check ahead of time. Check what map region your BMW currently has. Check it because the procedures may vary depending on the original location of your automobile. Also the country you've brought it to. On your iDrive, search for "Navigation system version" to find it.
Changes To The Map Region In MGU, EntryNavEvo Or NBT Evo
The procedure appears to be very simple in the case of the most recent head units, such as MGU, EntryNavEvo, and NBT Evo we offer you a USB stick with a conversion file and maps that you have to transfer to your head unit. The conversion file is a unique piece of code that enables the vehicle to recognize maps from different regions. The conversion map code also serves as a one-time map update code, so once you've uploaded it to your iDrive, you're good to go with the most recent maps. However, keep in mind that BMW may not permit you to perform a map conversion for particular places; if in doubt, contact us.
Change Of Map Region In NBT Or CIC
For certain nations, changing the area may only need purchasing a map update for older head units like NBT or CIC, while for others it may be a little trickier. The region shift may necessitate replacing the hard disk in your head unit and possibly adding some extra code. To find out which procedure is on for your BMW, get in touch with our support team.
Do you want to change the map's region? Visit our map update website, enter your VIN, and look up the service and cost under "Options."
Professional VS Business Navigation
You can select between two distinct BMW sat nav models when choosing a car for yourself: the slightly more minimal Business navigation and the more comprehensive Professional navigation. Better route-planning and navigation features are provided by BMW's Professional navigation option, in addition to better technology and higher multimedia capabilities.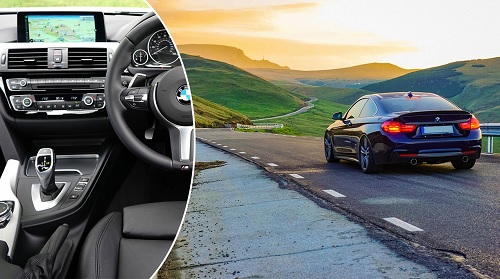 The map interface itself is the most obvious difference. A 3D map option has always been available in professional navigation, which can help you get around while driving. Business navigation only provides a straightforward, bird's-eye perspective view, which some people find less natural. Professional navigation is also typically more accurate in places with poor GPS coverage. This is ok since it combines internal assessments of your car's motion with the positioning information from the GPS signal.
However, as all systems rely on the same fundamental map information, we can update your road maps. We can do that regardless of the navigation system you have in your car.
Free BMW Map Updates
Free maps are online, but if you try to upload a BMW map update by USB, the system will prompt you for an FSC code. If you don't enter it, your maps won't be with the new update. Because of this, it is usually preferable to purchase updates from reliable suppliers. Those include authentic BMW codes and technical support that can address all of your queries.