Using A USB To AUX Cable In Car
In-Car Audio with a USB-to-Aux Cable? Is it possible at all? Well, today we will explain about using a USB to AUX cable in car audio! Car audio systems lag behind audio options and consumer electronics in general. Thus a 3.5 mm auxiliary connection is more likely than a USB port in your car radio. You may have wondered if a USB-to-aux cable could be used to connect your phone or a USB flash drive to your vehicle radio if you've seen one. Although the answer is most likely no, the situation is more nuanced.
Are There USB To Aux Cables
USB-to-aux cables exist, and they serve the function for which they were created. They do not, however, function as a conduit for digital audio files to be played on your car radio. Nothing happens when you connect a USB thumb drive to a USB-to-aux connection. Also, you must plug the cable into a head unit. In most circumstances, the same is true when you connect a phone to a head unit using a USB-to-aux cable.
If your car radio is locked by code then we can also help you to unlock Nissan radio with the serial number!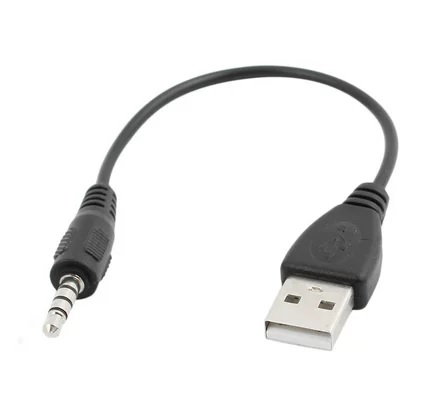 A few phones and MP3 players, such as the original HTC Dream, which used a single micro-USB connector for both power and audio output, are designed to output audio signals through USB, although this isn't always the case.
In Car Audio USB VS Auxiliary
A normal 3.5 mm TRRS auxiliary jack is an analog connection. This connection expects an analog audio stream, while a USB is a digital connection that carries digital information. Although USB headphones exist. They require an analog input via the USB connection, therefore there is some overlap between the two.
In automotive audio, the fundamental distinction between USB and aux is that USB connections are meant to outsource audio data processing to the head unit. Aux connections, on the other hand, can only accept a signal that has already been processed. One of the reasons why people choose to utilize USB to transfer processing and amplification to the head unit is that there is a difference between the headphone and line outputs.
When you plug a phone or MP3 player into a head unit's aux input, you're usually piping an already amplified signal. This signal is here for headphones instead of a line-level signal, which isn't optimal in terms of sound quality. A line output option on a phone or MP3 player usually produces better sound. The USB also produces better sound, but only if the head unit has a USB connection.
Is it Possible To Connect A USB Drive To A USB To Aux Cable
Music is in place as a digital file! This happens when you have a copy to a USB flash drive, phone, or another storage device. Unless you purchase high-resolution digital music, the file is normally with compression in MP3, AAC, OGG, or another format. To listen to such files, you'll need a program, app, or firmware. This option can read the data and convert it to an analog signal that can power headphones or speakers. The method is largely the same whether it's software on a computer, phone, MP3 player, or car head unit.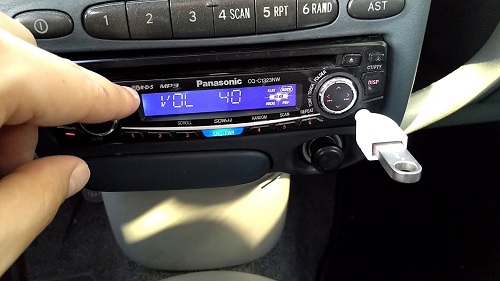 You have a passive storage device in the case of a USB flash drive that carries music data but can't do anything with it. When you plug the drive into a suitable head unit or infotainment system's USB port, the head unit treats it like a computer. Because it has the appropriate firmware or software, the head unit can read data from the drive and play the songs.
When you connect a USB flash drive to a USB-to-aux connection and put the cable into an aux port on a head unit, nothing happens. The thumb drive cannot produce an audio signal! The digital information on the drive is not available by the aux input on the head unit.
Is It Possible To Connect An MP3 Player To A Car Head Unit
Phones and MP3 players that aren't available to emit sound via USB connections are in the same boat. The USB connection can carry digital data. Most probably is in use to charge the device, but it is unlikely to be with the design to generate audio. Only if the phone does not have a headphone port would you want or need to send audio from the phone's USB connection to an aux input in a head unit. Some phones do not have a headphone port and instead use a USB connection to output sound.
USB To Aux Cable Applications
Although USB-to-aux cables have several applications, they are not universal across all devices. Some gadgets are with power by a 3.5 mm TRS connector, in which case a USB-to-aux cable will usually suffice. A USB-to-aux cable, for example, can occasionally connect USB headphones to a computer's 3.5 mm headphone socket. This is usually only achievable if the headphones don't need to be in power via USB in addition to receiving music.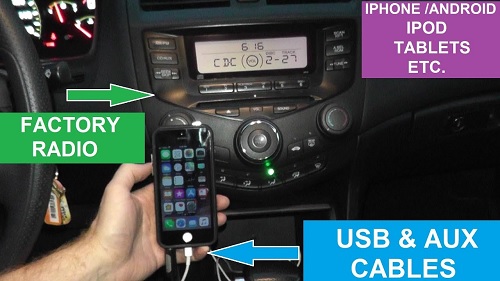 This method works with some headphones that may accept analog audio signals in this manner. Other headphones that require a digital output from the computer or electricity via the USB connection, however, will not work.
Headphone Jack-less Phones And MP3 Players
A USB-to-aux connection is only suitable for listening to music in a car! This is true if your phone or MP3 player has a micro or mini USB port but no headphone jack. Because phones and MP3 players like this can produce sound over USB, you should be able to use a USB-to-aux cable to connect them. However, in this circumstance, charging the phone at the same time requires a Y cable. The cable fits into the phone's USB port. It also provides both a 3.5 mm aux-out for sound and a pass-through USB connection for electricity.